ENVIRONMENTAL ELECTROMAGNETIC RADIATION METER
Monitors high frequency radiation in the 50MHz to 3.5GHz range
The facts show that the mineral silicon, which was present in plants grown for human consumption - has been reduced by almost 90% in the last 100 years due to intensive farming.
In addition to measurable medical effects, various forms of silicon also carry an information connection within the body and are a receiver of information from the environment.
The way of life and functioning of societies around the world is such that the amount of heavy metals in air, food and water is constantly increasing. With consumption, however, heavy metal molecules accumulate in increased concentrations in the body.
By moving the body in different densities of electromagnetic fields in our environment, we trigger the movement of metal molecules in the body and destroy the human biofield and the improper functioning of human cells.
Constant exposure to electromagnetic influences of technical devices in our environment causes multiple human morbidity or improper functioning of various organs in the body.
By detecting waves in the environment and using silicious earth with the right combination of herbs, we help the body and organs build a biofield, an immune system and increase the perception of human consciousness.
Excessive isolation of the body causes the electrical potential of cells, which raises the acidic environment in the body, and silicon synchronizes the electricity (electrical potential) of the cell and helps build the human biofield.
We advise and perform measurements with suggestions on how to improve the living environment or reduce the negative effects of electromagnetic radiation at home, in the office, in the company, etc.
We can be reached by e-mail: info@lavamedicus.com or by mobile no. +386 64 143 775 (every working day from 9 am to 5 pm). Only for Slovenia – European Union.
¨SIMPLE LIVING AND HIGH THINKING - PATH TO THE FUTURE.¨
FEATURES of the RF EMF Strength Meter
This RF EMF Strength Meter monitors high frequency radiation in the 50MHz to 3.5GHz range. Ideal for mobile phones, cell phones, base stations, locating RF hotspots, wireless network (Wi-Fi) RF detection, RF"Electrosmog" detection, and microwave leakage. It features non-directional measurement with 3-channel (triaxial) measurement probe, Max Hold and Average functions, and manual store/recall of up to 99 data sets. In addition, there is an audible alarm with a user-selectable threshold. The meter comes complete with a 9V battery and carrying case.
Certificate : EU DIRECTIVE - DECLARATION OF CONFORMITY
The CE marking is a mandatory European marking for certain product groups to indicate conformity with the essential health and safety requirements set out in European Directives. The CE Mark (an acronym for the French Conformite Europeenne) certifies that a product has met EU health, safety, and environmental requirements, which ensure consumer safety.
HIGH TECHNOLOGY DEVICES FOR MEASURING BIOFIELD, FOOD AND ENVIRONMENT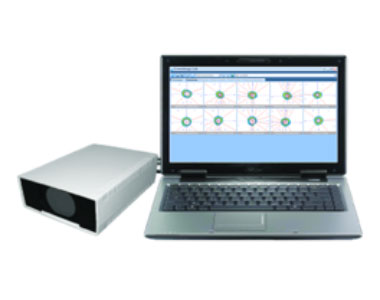 CROWNSCOPY
Device for measuring the electromagnetic human biofield
Device for measuring the electromagnetic human biofield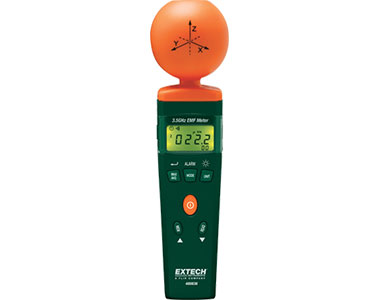 ENVIRONMENTAL ELECTROMAGNETIC RADIATION METER
Monitors high frequency radiation in the 50MHz to 3.5GHz range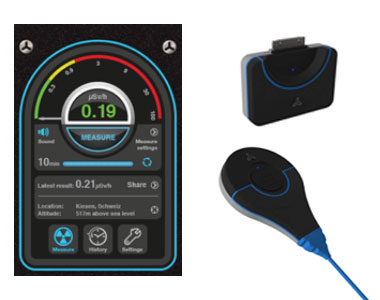 RADIOACTIVITY TESTER
Checks a level of gamma radiation in environment, radio contaminated material and food
Checks a level of gamma radiation in environment, radio contaminated material and food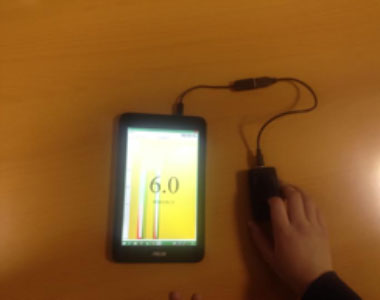 NON-INVASIVE GLUCOSE METER
Controls glucose level in blood without any pain
Controls glucose level in blood without any pain