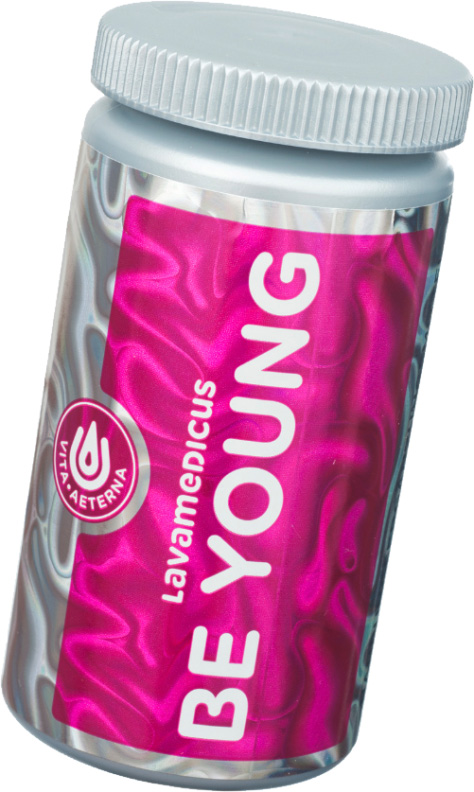 BE YOUNG
FOR THE INCREASED VITALITY OF A HUMAN BODY
SYNERGISTIC EFFECT OF PURELY NATURAL INGREDIENTS FOR THE INCREASED VITALITY OF A HUMAN BODY
LAVA MEDICUS BE YOUNG
Free radicals are highly reactive molecules that play an important role in the occurrence of many imbalances in the body and process of aging. Free radicals are constantly produced in the body, partly as a result of cell metabolism but many of them are produced by the entry of foreign substances to the body with food or inhaled air (preservatives, pesticides, artificial coloring, alcohol, drugs...) and because of exposure to ionizing radiation.

The human organism has developed many mechanisms that reduce free radical production by removing and repairing damage already caused. Antioxidants, so-called free radicals scavengers play important role in this process.

Purely natural, bioactive ingredients in
"BE YOUNG"
such as
BILBERRY, BARBADOS CHERRY (ACEROLA), COMMON GRAPE VINE and GREEN TEA
are encapsulated into
SILICA EARTH
with the special production technology, to help optimize the struggle with free radicals.
»BE YOUNG«
capsules contain natural antioxidants and are suitable for maintaining vitality and youthfulness of your body.
Daily dose:
Take 3 x 1 capsule with a sufficient amount of water.

Recommended daily dose:
3 x 3 capsules with a sufficient amount of water.

Its recommended to take the dosage on empty stomach (in the morning and before bedtime) with a sufficient amount of water to achieve an improved absorption.

The product is not recommended for children under 18 years of age.

Packaging: 100 capsules
Diana C.
---
˝I must admit that I was surprised  in a good way by the positive effects of Lava medicus products and very satisfied with results.˝
Jure S.
---
˝The effect of Lava medicus capsules is the better feeling of inner glow, harmony and fulfillment, satisfaction and peace. Purifies and renews old, stalled energy, thought patterns, as well as positive and optimistic attitudes.
Klemen F.
---
˝It releases tension in your body, energizes and invigorates. But most of all I was positively surprised that it starts to effect immediately.˝
HIGH TECHNOLOGY DEVICES FOR MEASURING BIOFIELD, FOOD AND ENVIRONMENT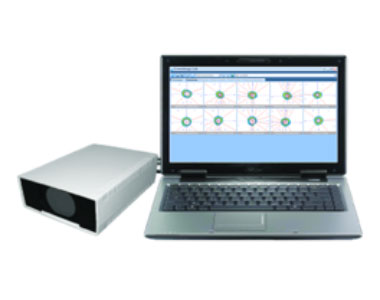 CROWNSCOPY
Device for measuring the electromagnetic human biofield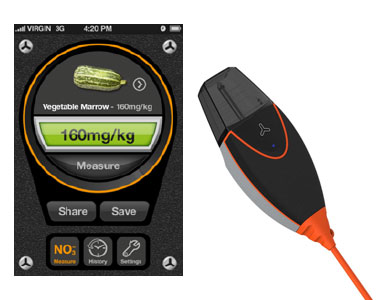 FOOD TESTER
Measures nitrate level in fruit and vegetables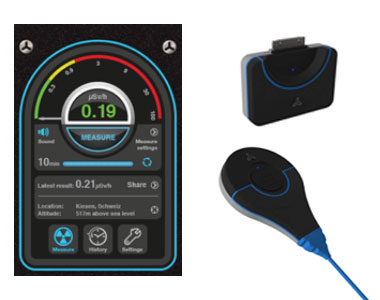 RADIOACTIVITY TESTER
Checks a level of gamma radiation in environment, radio contaminated material and food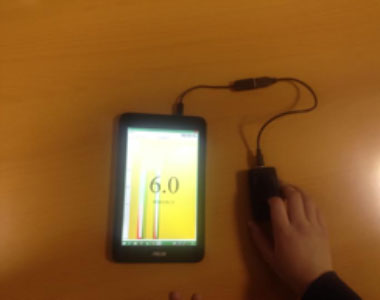 NON-INVASIVE GLUCOSE METER
Controls glucose level in blood without any pain